Fresno Plumber : The Premier Company For Your Needs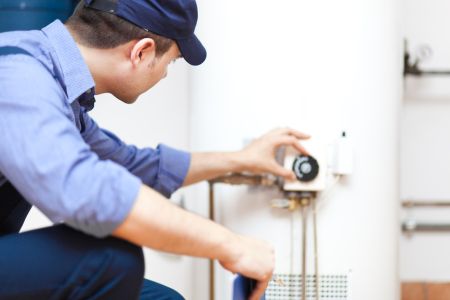 When you need an all-around expert Fresno Plumber who can handle any problem, call PR Plumbing, Heating & Air Conditioning Inc.. Our licensed professionals offer a full line of services to meet every need.
You can count on us for repairs, installations, and replacement systems for your home or commercial building's plumbing, air conditioning, and heating systems. We are also highly skilled at indoor air quality, solar panels, insulation, and commercial refrigeration.
Licensed & thoroughly trained
Serving Fresno since 2000
Residential & commercial services
Plumbing
Our Fresno plumbers offer a full line of residential and commercial plumbing services. And yes, we are available for emergency plumbing repairs, so just give us a call if you need service after hours in Fresno.
We are equipped and skilled to handle all jobs, large or small, and can also design and install new plumbing systems for new construction or remodeling.
Air Conditioning & Heating
You can depend on our Fresno air conditioning company for all your residential and commercial HVAC service needs. Our professionals are your local Fresno air conditioning and heating repair experts who are available around-the-clock for emergency services. Whether the job requires an immediate replacement of an old air conditioner or you just need us to repair your boiler, you can count on us to get the job done right!
Indoor Air Quality
Our cooling and heating professionals can also help you install or replace indoor air quality equipment in your Fresno home or business. Whether you are a medical facility that needs a high-performance air scrubber or a homeowner who needs duct cleaning service, we can meet your indoor air quality needs.
---
Recent Projects for Fresno, CA
Ten Water Valve Rebuild in Fresno
This apartment complex in Fresno needed 10 gate valves rebuilt due to age. Considering gate valves are a bit tough to work with, especially in underground situations, we decided to use a more efficie […]
Fresno Slab Leak Repair
This customer complained of water surfacing from under the concrete in the driveway. Our technicians had to jackhammer up the concrete in order to get to the broken sprinkler line. There were heavy r […]
---
Reviews & Testimonials on PR Plumbing, Heating & Air Conditioning Inc. in Fresno, CA
I would like to commend and thank you and your staff for the fine service that I received on July 3rd. After returning from my Mother's funeral services on Monday evening, I found my A/C not cooling. I panicked, as there would be over 100 people coming to my house the next day after the burial services. I called my home warranty company and they assured me that they would contact your company in the morning and they would stress the importance of the service call. Your company called right at 8:00 and dispatched a tech to my house by 9:15. I had a ladder waiting for him and the access panel in the ceiling ready to go. He diagnosed the problem in minutes, located the part and left to acquire the needed the circuit panel. I left him with the job to do and left for the church. When I returned, the house was cool, receipt on the table and everything was OK. With 100- degree weather, I cannot imagine would this day would have looked like without you firms professional actions. Again, I would like to thank you. I posted a nice review on the Internet for you and as a businessman in the service industry; I know how important good reviews are to a business.
As a property manager of a 240 unit multifamily apartment complex there is always a need for plumbing services. I have been in the Fresno area for 8 months and have utilized P.R. Plumbing for many plumbing emergencies and service calls.
At all times I have found P.R Plumbing to be an honest and reliable company to do business with. They have impressed me with their response time, professionalism, knowledge and skill. For me communication is one of the most important parts of any relationship. The owner of the company is easily accessible and takes pride in his company and employees. The customer service and follow up are exceptional.
I have experienced many plumbing emergencies; several slab leaks, water mains breaking. In all situations, a crew was immediately dispatched and the cause determined. I have been pleased with the end result. I will continue to use P.R. Plumbing and recommend them to others.
I am happy to provide further information if required.
Recent Articles for Fresno, California
Is a Gas Furnace Right for Your Fresno Home

It's important to keep your home equipped to get you through the cold winter months. This means you need to maintain a dependable heating unit in your home – but which heating unit is right for you? […]

Do You Need Emergency AC Repairs?

Air conditioning malfunctions are fairly common, and discovering what is causing the disruption in your cooling system can be difficult. Reaching out to a reputable Fresno HVAC contractor for your AC […]
If You are Looking for Experienced Plumbing, Heating & Cooling Professionals in Fresno, then Please Call Us Today or Complete Our Online Request Form.