Professional Duct Cleaning in Fresno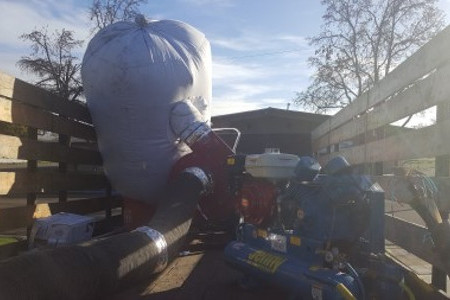 If you or someone in your family is suffering from regular headaches, respiratory problems or allergies while in your California home, you should contact the experts at PR Plumbing, Heating & Air Conditioning Inc. today to schedule a duct cleaning in Fresno.
There are numerous air contaminants and bacteria that live with the air ducts of your heating and air conditioning systems. Once this air pollution gets circulated throughout your home, you can start to experience health problems, which is why you need proper duct cleaning to be performed regularly. The EPA has stated that the air inside our California homes can be up to ten times worse than the air outside of our homes. Luckily, you can start breathing clean, fresh indoor air with our professional duct cleaning in Fresno. Rest assured that our Fresno HVAC contractors will completely inspect your ductwork and provide a thorough cleaning of your vents and air ducts.
Our Fresno Duct Cleaning Service Includes:
Duct Cleaning
Air Duct Cleaning
Air Duct Repair
Air Ducts
Air Conditioning Repairs
Air Conditioning System
Central Air
Indoor Air
Cleaning Air Duct
Air Duct
AC Repair
Air Conditioning Ducts
If You are Looking for Experienced Plumbing, Heating & Cooling Professionals in Fresno, then Please Call Us Today or Complete Our Online Request Form.