Professional Air Conditioning Maintenance in Fresno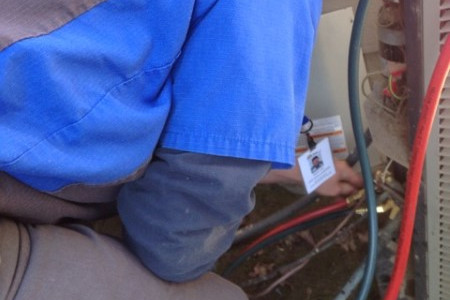 Many California homeowners forget about air conditioning maintenance in Fresno which often results in an inefficient system and unexpected air conditioning malfunctions. Just like an automobile, an air conditioner has to receive proper maintenance periodically from a professional air conditioning contractor in order to keep the air conditioning system operating smoothly and efficiently during the hot, summer months.
By neglecting proper air conditioning maintenance in Fresno, your air conditioner can ultimately suffer costly damages, some of which are irreparable. Don't let this happen to your air conditioner. Contact the Fresno air conditioning maintenance experts at PR Plumbing, Heating & Air Conditioning Inc. today to schedule an air conditioning tune-up today.
Our Fresno Air Conditioning Maintenance Service Includes:
Air Conditioning Maintenance
Air Conditioner
Air Conditioner Maintenance
Air Conditioning
Air Conditioning System
Air Conditioning Repair
Heating & Cooling
AC Maintenance
AC Units
Air Conditioners
Central Air Conditioning
Heating and Cooling
If You are Looking for Experienced Plumbing, Heating & Cooling Professionals in Fresno, then Please Call Us Today or Complete Our Online Request Form.