Hydro Flushing & Jetting Services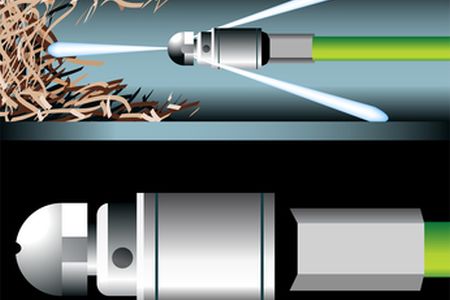 Hydro flushing is a very effective method that our Fresno plumbers use to clear clogs and hard water sediment build ups that cause drain backups. This is often the only solution you need when tree roots, toys, or other objects are clogging the sewer lines.
Otherwise known as hydro jetting, hydro flushing involves using a high-pressure blast of water to dislodge the clog. It does take special equipment but is much more effective than snaking the lines. However, not all clogs need hydro flushing, so our plumbers will need to do an evaluation when you call for service.
Whether you are suffering from clogs and backups or the drains are moving too slow, our plumbing company has the skill and hydro flushing tools necessary to solve the problem for you. Just call so we can perform an assessment and provide an estimate for what needs to be done.
If You are Looking for Experienced Plumbing, Heating & Cooling Professionals in Fresno, then Please Call Us Today or Complete Our Online Request Form.