Fiberglass Insulation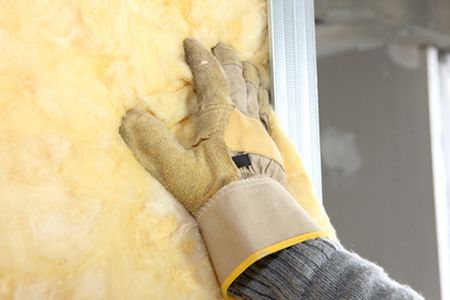 Our Fresno insulation company offers solutions to help you increase your home comfort and energy efficiency. We install industry-leading fiberglass insulation that brings you long-lasting home comfort through superior thermal performance. This fiberglass insulation product comes in blown-in as well as pre-cut batt and rolls.
Also reducing noise levels, our fiberglass insulation offers you many benefits for your Fresno home. For one, fiberglass insulation is naturally resistant to mold and mildew, things that can cause sick building syndrome. Moisture doesn't get the chance to accumulate within the fibers to incubate mold spores.
Fiberglass insulation is also a fire-retardant building material, reduces outside noise, and is a good insulator for homes in Fresno.
If you are looking for a Fresno insulation company to install this product for you, our goal at PR Plumbing, Heating & Air Conditioning Inc. is to offer you the best insulation service possible.
Increases home energy efficiency & reduces noise
Fire retardant & resists mold and mildew
Comes in batt, rolls, and blown-in forms
Expert installation services
If You are Looking for Experienced Plumbing, Heating & Cooling Professionals in Fresno, then Please Call Us Today or Complete Our Online Request Form.