Do You Need Fresno Heating Maintenance?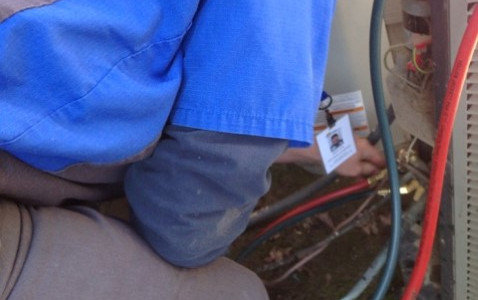 From heating/furnace inspection to replacing air filters to providing heating/furnace repair, our heating/furnace maintenance services will ensure you that your heating/furnace system is operating at peak efficiency. Want to save money on your heating/furnace bills while preventing your heating/furnace system from malfunctioning in the dead of winter? Call PR Plumbing, Heating & Air Conditioning Inc. today to schedule a tune up service with a certified HVAC technician!
Making sure that your heating/furnace system is properly maintained is a great way to prevent unexpected heating/furnace repairs. Heating/furnace maintenance will also ensure that your heater or furnace, central heating system, heat pump, boiler or other heating components are working at their top efficiency to provide your home with optimum comfort. We will thoroughly inspect your heating/furnace system to ensure safe operation, cleaning and replacing parts as necessary.
Our Fresno Heating Maintenance Includes:
Ensure the unit is operating normally by cycling through a brief call for heat. If it is not, we will inform our customer immediately and convert call to a repair with their permission.
Remove and check furnace filter and return for debris and dirt.
Inspect blower wheel, motor & fan belt, if needed we clean and oil if necessary.
Remove and clean flame sensor, and check thermocouple.
Remove and clean burners (if accessible).
When applicable we inspect heat exchanger for stress cracks.
Remove and clean pilot assembly on older units.
Clean dirt or debris off interior and exterior of cabinet if it is needed.
Check all safety devices.
Run unit for at least ten minutes, then check temperature rise against the nameplate rating.
While unit is running, we test for gas pressure and leaks.
While unit is running, we test for carbon monoxide at the closest register to unit.
If You are Looking for Experienced Plumbing, Heating & Cooling Professionals in Fresno, then Please Call Us Today or Complete Our Online Request Form.