Are You Looking For a Clovis Plumber Today?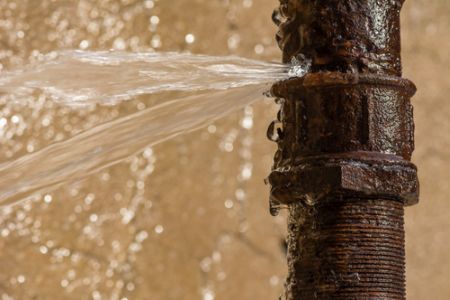 Our Clovis plumbers and air conditioning experts operate on the belief that if you take care of people and do it well, they will trust you when they need help again. We have spent many years in training to offer full-service air conditioning, heating, insulation, indoor air quality, solar, plumbing and refrigeration services in Clovis.
Our professionals know what they are doing and they do it well. We work closely with private homeowners, contractors, engineers, facility and plant mangers to aggressively deliver results on your toughest repair and service jobs.
Repairs & Maintenance
Replacements
New Installations
Plumbing Remodeling
Residential & Commercial
Plumbing
Our Clovis plumbers can meet all your commercial or residential plumbing and drain cleaning needs. Business and homeowners alike trust PR Plumbing, Heating & Air Conditioning Inc. for all of their installation, repair, plumbing remodeling, and replacement needs. Rest easy knowing that we will get the job done right no matter how complicated or easy the job is.
Air Conditioning & Heating
Our full line of air conditioning, heating, and refrigeration services are available to local home and business owners. We offer emergency repair service after hours, so please feel free to call our air conditioning company in Clovis when you need help.
Indoor Air Quality
Whether it's time for duct cleaning service or you want a more effective air scrubber installation, PR Plumbing, Heating & Air Conditioning Inc. provides the healthy air solutions you need for your Clovis home or business. Let's go over some options in air scrubbers today that would be right for your particular building.
---
Recent Projects for Clovis, CA
Bathroom Remodel in Clovis, CA
Installed customer provided Ferdi tub Jack hammered bathroom floor and moved drain and water to desired location with concrete pour back. Estimated budget: $2,000 […]
---
Reviews & Testimonials on PR Plumbing, Heating & Air Conditioning Inc. in Clovis, CA
PR Plumbing did a large job for us and did it very well and in a timely manner. We were very pleased with the service. We would call them again for any plumbing needs we have.
My name is Leann Rasmussen, and I am the Community Manager for Alder Heights Apartments. Upon taking over the property in September of 2011, there were numerous existing plumbing issues that needed our immediate attention; including slab leaks, and leaks under our pool. We called PR Plumbing out for their first major job and still use them till this day.
I have found their experience to be extensive and their pricing more than competitive; we have never had them come out and they missed a leak or wrongly diagnosed a problem. They have even come out and detected leaks that larger, more well known Fresno companies (which charges twice as much than PR does!) had missed. It just goes to show you that just because a company may be smaller, does not indicate inexperience.
I have actually found that everyone in their office is friendly and courteous- and their customer service skills are fantastic. Billing is processed quickly and their team of professionals are always on time; which in my industry if your calling out a plumber....the job is already an "emergency!"
In my book they come highly recommended and we enjoy them being a part of our vendor team here at Alder Heights.
Recent Articles for Clovis, California
Is a Gas Furnace Right for Your Fresno Home

It's important to keep your home equipped to get you through the cold winter months. This means you need to maintain a dependable heating unit in your home – but which heating unit is right for you? […]

Do You Need Emergency AC Repairs?

Air conditioning malfunctions are fairly common, and discovering what is causing the disruption in your cooling system can be difficult. Reaching out to a reputable Fresno HVAC contractor for your AC […]
If You are Looking for Experienced Plumbing, Heating & Cooling Professionals in Fresno, then Please Call Us Today or Complete Our Online Request Form.