Garbage Disposals in Fresno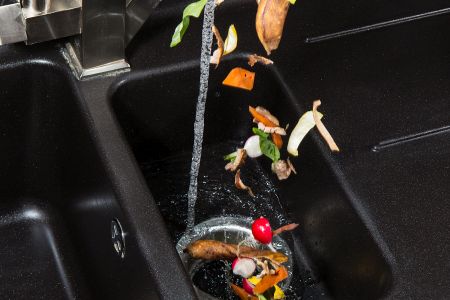 Garbage disposals in Fresno are useful, convenient kitchen appliance that can also take some of the pressure off of your plumbing pipes. This can help prevent water leaks which result in fewer plumbing repairs. If have a Fresno garbage disposal that is outdated or needs repair, our plumbers can save you time and money by installing a brand new energy efficient garbage disposal.
With garbage disposals you will find that instead of leaving your food and leftovers rotting in the garbage can, a garbage disposal allows you to quickly wash away unwanted food down the disposal where it is ground up and flushed out of the home. By doing this, your kitchen and home are bound to smell better and your trash load should also be lightened. Contact our Fresno plumber for more information on how garbage disposals can benefit your home.
Our Fresno Garbage Disposal Service Includes:
Garbage Disposals
Garbage Disposal Installation
Garbage Disposal Replacement
Garbage Disposal Repair
Install Garbage Disposals
Garbage Disposals
Cleaning Garbage Disposal
Fix Garbage Disposal
Remove Garbage Disposal
Repair Garbage Disposal
Clogged Disposal
Garbage Disposal Reviews
If You are Looking for Experienced Plumbing, Heating & Cooling Professionals in Fresno, then Please Call Us Today or Complete Our Online Request Form.