Furnace Replacement in Fresno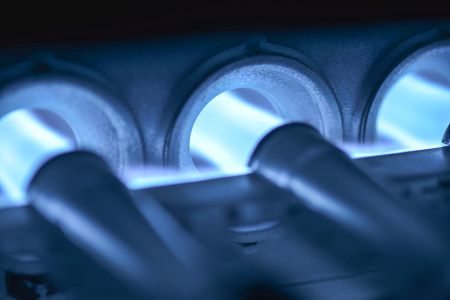 Furnace replacement in Fresno can provide you and your family with constant savings over the life span of your heating system. Newer, advanced technology means that new furnaces have to burn less fuel in order to generate heat. This means that not only are they energy efficient, they are more environmentally friendly than older models. When you need new furnaces and furnace replacements in Fresno, we can provide you with efficient heating as well as lower your energy costs. Call the experts at PR Plumbing, Heating & Air Conditioning Inc. and see how a new furnace can improve your home comfort.
Our heating contractors have years of experience and training which means that you can always expect superior results each and every time. As a licensed, insured and bonded heating contractor in Fresno, we offer a 100% satisfaction guarantee and excellent warranties that will cover you new furnace replacement and ensure your satisfaction with our heating services.
Our Fresno Furnace Replacement Service Includes:
Furnace Replacement
Gas Furnace
New Furnace
Electric Furnaces
Furnace Replacements
Heating Repairs
Furnace Installation
Heating Installation
Furnace Repair
Furnaces
Heating Systems
Gas Furnaces
If You are Looking for Experienced Plumbing, Heating & Cooling Professionals in Fresno, then Please Call Us Today or Complete Our Online Request Form.