Professional Plumbing Installation in Fresno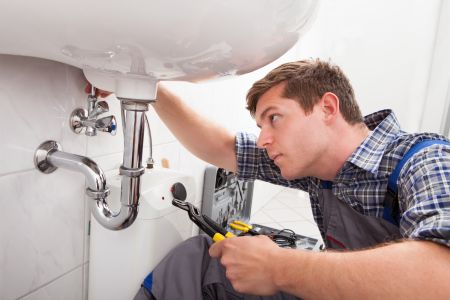 You should feel always feel comfortable that your plumber can successfully preform your plumbing installation in Fresno. Our plumbing installation experts will work hard to ensure that the job is done right the first time. With expertise and knowledge that our Fresno plumbers have, you can rest assured that you will receive the most efficient plumbing services whenever you need them. From kitchen plumbing to bathroom plumbing installation, our plumbing company does it all!
Rather than attempt a DIY plumbing installation in Fresno, which could potentially damage your plumbing system, you should just leave it all to the expert plumbers at PR Plumbing, Heating & Air Conditioning Inc.. Our Fresno plumber can guarantee that the outcome will be a success and that you will not have to worry about the risks of a DIY job.
Our Fresno Plumbing Installation Service Includes:
Plumbing Installation
Plumbing Pipe
Plumbing Supply
Sinks
Toilet Installation
Drains
Toilets
Faucets
Plumbing Fixtures
Bathroom Plumbing
Kitchen Plumbing
Replacement Plumbing
If You are Looking for Experienced Plumbing, Heating & Cooling Professionals in Fresno, then Please Call Us Today or Complete Our Online Request Form.