Oakhurt's Experienced Plumbers and HVAC Contractors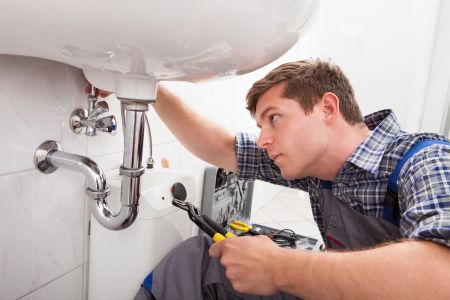 Is your Oakhurst home experiencing any issues with its plumbing? How about with its heating or air conditioning? No matter which of those problems your Oakhurst home is experiencing, you can depend on the plumbers at PR Plumbing, Heating & Air Conditioning Inc. to handle them.
Experienced Plumbers in the Oakhurst Area
Are you experiencing issues with your water pressure? Your sewage? Water heater? Or do you simply want some new plumbing fixtures installed? No matter what plumbing needs your Oakhurst home might have, you can depend on our experienced team to handle them thanks to our top-notch plumbing services.
Lightning Quick Air Conditioning Repairs
It gets oppressively hot here in the Coarsegold, CA, area, meaning that even so much as a day without working air conditioning can be unthinkable. So, if your air conditioning goes out, you'll want it back up and running sooner rather than later. And for that, you need to call our experienced team for our dependable and lightning-quick air conditioning repairs.
Reviews & Testimonials on PR Plumbing, Heating & Air Conditioning Inc. in Oakhurst, CA
There are currently no reviews or testimonials, check back soon!
Recent Articles for Oakhurst, California
Is a Gas Furnace Right for Your Fresno Home

It's important to keep your home equipped to get you through the cold winter months. This means you need to maintain a dependable heating unit in your home – but which heating unit is right for you? […]

Do You Need Emergency AC Repairs?

Air conditioning malfunctions are fairly common, and discovering what is causing the disruption in your cooling system can be difficult. Reaching out to a reputable Fresno HVAC contractor for your AC […]
If You are Looking for Experienced Plumbing, Heating & Cooling Professionals in Fresno, then Please Call Us Today or Complete Our Online Request Form.