Video Inspection Services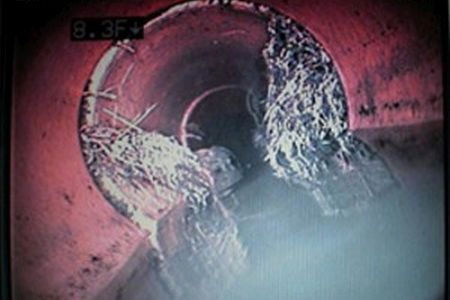 Not sure why you keep having drain clogs or other plumbing problems with your home's sewer lines? Our Fresno plumbers provide video inspection services to find out what's going on inside the pipes. All we do is insert a special video camera down the line to visually inspect the pipes.
You may not be aware that sewer lines age to the point where they have to be replaced. In older neighborhoods, the video inspection often finds that the old clay pipes have never been replaced. Whether yours are made of clay or the newer PVC sewer lines, they will eventually get too old.
With a video inspection, our experienced plumbers will be able to accurately evaluate the condition of your home's sewer lines. The inspection will help us to find which section of pipe will need to be repaired, if drain cleaning is all you need, or if the pipes are damaged beyond repair.
Don't hesitate to call us for service if you are having a problem with your sewer lines. We will always have the tools on hand to be able to perform video inspections, even when we are helping you with other plumbing services.
If You are Looking for Experienced Plumbing, Heating & Cooling Professionals in Fresno, then Please Call Us Today or Complete Our Online Request Form.