Need Plumbing Fixtures in Fresno?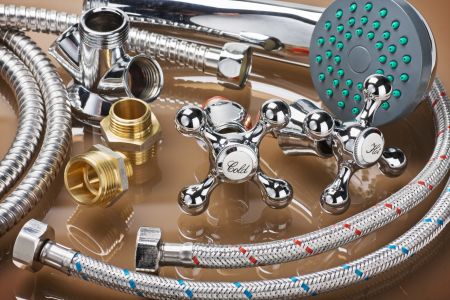 One benefit of hiring a professional plumber for plumbing fixtures in Fresno is that the plumbing installation is that the finished result will look fantastic. One example would be if you were to buy a new Delta faucet for your bathroom sink. It may seem like an easy install at the time of purchase. However, once you get it home and attempt to install it, you may find that many unexpected issues have arisen in the process of installation.
Incorrect installation of your Fresno plumbing fixtures can lead to water leaks, water damage and damage to the floor and cabinets under the sink. Luckily, you can count on our professional plumbing company to efficiently install your new toilets, faucets, sinks, drains and other plumbing fixtures in Fresno. We offer quality plumbing fixtures and plumbing supply that will fit your style as well as your budget, so contact our Fresno plumber today for more information.
Our Fresno Plumbing Fixture Service Includes:
Plumbing Fixtures
Kitchen Fixtures
Bath Fixtures
Sinks
Bathroom Plumbing
Faucets
Garbage Disposals
Toilets
Bath Faucets
Toilet Repair
Plumbing Installation
Kitchen Sinks
If You are Looking for Experienced Plumbing, Heating & Cooling Professionals in Fresno, then Please Call Us Today or Complete Our Online Request Form.