Whole House Fan Installation in Fresno, CA Area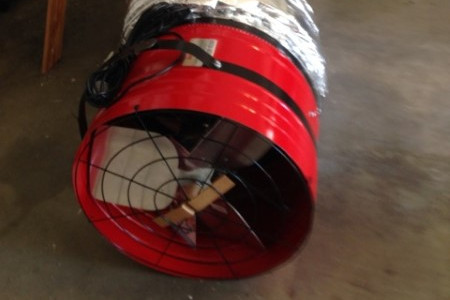 Whole house fans work very quickly to exhaust large volumes of warm, humid indoor air to the outdoors. This system will effectively cool your Fresno home down within minutes rather than hours, helping you to enjoy more comfort and save on cooling costs.
If you've been looking for a Fresno HVAC company who installs whole house fans, PR Plumbing, Heating & Air Conditioning Inc. can help you determine which system would be right for your home. Our licensed technicians are fully qualified to offer you expert whole house fan installation service.
After installation, all you have to do is operate your whole house fan to improve your home's indoor air quality. How often you use it will depend on the climate as well as how much you want to use it to improve your home's cooling comfort. If your home is built tighter, you may be using it more often just to exhaust the stale indoor air.
Please give us a call if you have any questions about whole house fans. We would be happy to answer your questions and schedule an in-home estimate.
If You are Looking for Experienced Plumbing, Heating & Cooling Professionals in Fresno, then Please Call Us Today or Complete Our Online Request Form.