Ten Water Valve Rebuild in Fresno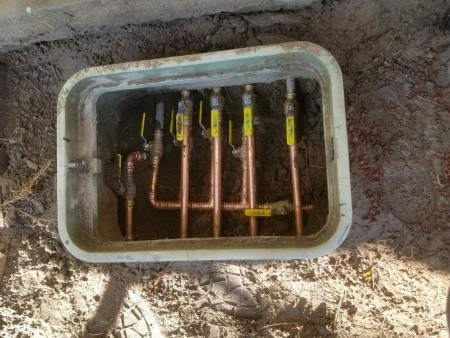 This apartment complex in Fresno needed 10 gate valves rebuilt due to age. Considering gate valves are a bit tough to work with, especially in underground situations, we decided to use a more efficient style of valve; a ball valve. The single handle allows easier on/off capabilities. To finish the job off we installed a concrete box around the valves to make sure the repairs will stay 100% secured.
If You are Looking for Experienced Plumbing, Heating & Cooling Professionals in Fresno, then Please Call Us Today or Complete Our Online Request Form.