Fresno Slab Leak Repair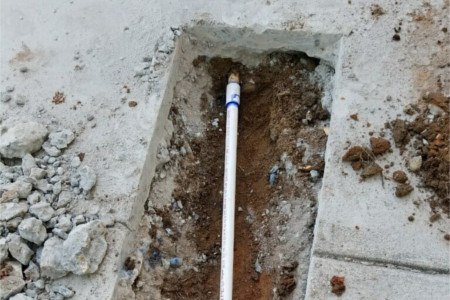 This customer complained of water surfacing from under the concrete in the driveway. Our technicians had to jackhammer up the concrete in order to get to the broken sprinkler line. There were heavy roots underneath the concrete that eventually cracked the PVC pipe causing water to surface. The three foot section of broken pipe was cut out and replaced as well as the roots roots removed. Once the plumbing repair was made concrete was poured back. Good as new!
If You are Looking for Experienced Plumbing, Heating & Cooling Professionals in Fresno, then Please Call Us Today or Complete Our Online Request Form.