Tips For Madera Emergency AC Service Repairs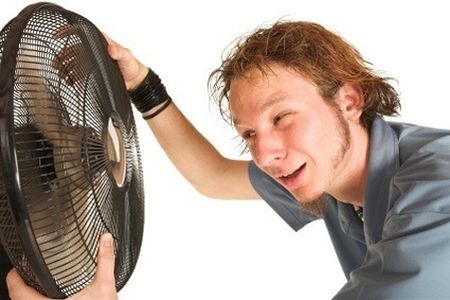 With a broken down Madera AC, you'll need quick response to your emergency AC service repair call. Finding the right emergency AC service company who is local to Madera isn't always a simple thing if you want to be sure you have reliable repairs, affordable rates, and a highly skilled technician.
Plus, your chosen air conditioning service company does need to offer emergency AC service whether it's after hours, weekends, or holidays. Waking up to a hot climate in your Madera home is frustrating and uncomfortable, so you'll likely not have much time to choose the right AC repair company for your emergency situation. There are things you can do in advance to ensure you have a good technician on call for any emergency AC service no matter what time of day or night your system fails on you. Here are some tips on choosing the right AC repair contractor for emergency service.
Finding A Reliable Emergency AC Service For Madera
You can call any AC service company in advance and ask questions. Things you'll want to ensure are the technicians continuing education, training, experience, rates, and the equipment they may use to troubleshoot. These things will be important for you when looking for affordable, reliable Madera emergency AC service. And, ask for insurance and licensing information safety and peace of mind.
Find A Madera Emergency AC Service Company With Years Locally
Your Madera emergency AC service company should have served the area for more than a couple of years. This gives the company long enough to establish a local reputation. And, take a look at online reviews and any information you can find with the BBB. Any company who doesn't treat their customers right with reliable repairs and great customer service won't last for long.
Why Choose PR Plumbing, Heating & Air Conditioning Inc. Inc. For Your Madera Emergency AC Service?
When our emergency AC service phone rings here at PR Plumbing, Heating & Air Conditioning Inc. Inc., we'll arrive quickly with a fully stocked truck of parts so the risk of waiting on them is minimized. You'll have friendly, respectful technicians are are fully licensed and thoroughly trained to handle your Madera emergency AC service repairs.
As a business, we have served the Madera area and surrounding areas since 2000 and now have 30 trucks with over 40 employees. This means we've treated our customers with reliable air conditioning repair service and great customer service. We are available for your emergency AC repairs 24/7/365, so you don't ever have to worry about being left in an uncomfortable Madera home. We provide a full line of heating and AC services and indoor air quality solutions. And, we also serve all your Madera plumbing needs!
If You are Looking for Experienced Plumbing, Heating & Cooling Professionals in Fresno, then Please Call Us Today or Complete Our Online Request Form.