Is a Gas Furnace Right for Your Fresno Home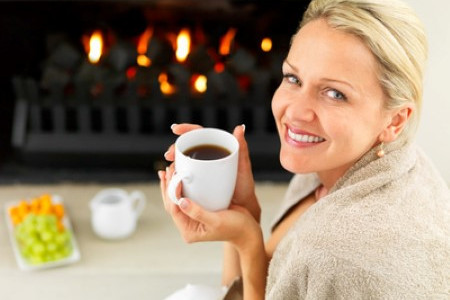 It's important to keep your home equipped to get you through the cold winter months. This means you need to maintain a dependable heating unit in your home – but which heating unit is right for you? Many people agree that a gas furnace is the way to go for a variety of reasons. On the other hand, some wouldn't dream of using one for a handful of other reasons.
So, is a gas furnace right for your home in the Fresno area? We can't tell you that. However, you can figure that out for yourself by learning the major pros and cons that this installation offers. You can learn those pros and cons by reading on, and who knows: Maybe by the time you're done reading, you'll know for sure whether this heating unit is the one for you.
Gas Furnace Pros
Were those cons so bad? Were they so bad that you think a gas furnace would never work for you? If they aren't, then things only get better from there – and a LOT better at that! After all, gas furnaces offer a number of great benefits to enjoy, and some of these benefits include the following:
Unbeatable Heating – Why do you get a heater for your home? The answer is obvious: to heat it. That means you should consider the quality of heating above all other qualities when shopping around. For that purpose, you'll find everything to love in a gas heater, which provides quick, excellent heating that no other installations can compare to.
Long Service Life – You should fully expect any installation to last you for years and years to come, especially one as costly and necessary as your heating unit. Well, in that case, you'll want to look no further than a gas furnace. Its sturdy design is guaranteed to give you plenty of years' worth of reliable service, making it a great investment for any home.
Energy Efficiency – Life can be expensive, especially if you're a homeowner. So, you need to look for ways to reduce your monthly expenses as best you can. A great investment for that purpose is a gas furnace. Its energy-efficient design will allow you to enjoy excellent heating at a great low cost.
Gas Furnace Cons
We'll come out the gate with the downsides to this heating option just to save you the time. We're happy to say that the cons are minimal, but they are still something to consider. So, before saying yes to the furnace, you need to know that you'll also be saying yes to . . .
Poor Indoor Air Quality – Okay, maybe poor indoor air quality isn't necessarily guaranteed with a gas furnace. Still, it is far more likely than it would be with other heating options because of a gas furnace's combustion-based design. If you want your indoor air to remain as clean as can be, a furnace probably isn't the heating option for you.
High Upfront Cost – All good things come at a price, and sometimes those prices are a big – well – pricey. Case in point: a gas furnace. This heating unit comes at a significantly higher premium than other options do, and its initial cost may deter those of you who are looking to keep warm on a budget.
Call Our Heating Pros in the Fresno Area for All Your Furnace Needs
If it's looking like a gas furnace is the best heating unit for your home in Fresno, you need to call the pros at PR Plumbing, Heating & Air Conditioning Inc. today. Our heating professionals offer furnace installation and maintenance work to ensure you'll enjoy this unbeatable installation for many years to come.
If You are Looking for Experienced Plumbing, Heating & Cooling Professionals in Fresno, then Please Call Us Today or Complete Our Online Request Form.