Why You Need A Fresno HVAC Contractor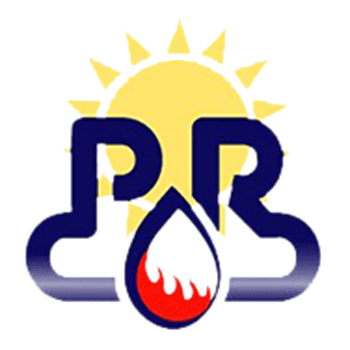 Do you really trust your handiwork that much that you won't even consider hiring an expert Fresno HVAC contractor to do air conditioning or heating repairs in your home? While it is alright to have confidence in yourself, you are taking a huge risk by making complicated HVAC repairs into weekend DIY projects. Not only are you taking a risk of making the problem worse, you are also putting yourself and your whole family in danger.
Here are some of the reasons why it is better to pay for the services of a Fresno HVAC contractor than doing it yourself:
Experience – Licensed contractors have been doing air conditioning and heating systems repairs for that can happen. They only need to check the system out for a couple of minutes and they already have an idea of what could be wrong. If you try and do the job yourself there is a very distinct possibility that you will misdiagnose the problem and waste lots of time fixing something that is not broken.
Tools and Equipment – Repairing HVAC systems require the use of specialized equipment to get the job done right, and these tools are not found in an average person's toolbox. These kinds of jobs just cannot be done by improvising using whatever tools you have available in your garage, unless you're MacGyver of course.
Knowledge – An HVAC contractor has to go and take tests so that they can be granted an expert now about HVAC systems. If you think that you can learn all the things that they know by just reading books about air conditioning and heating systems then you're dead wrong, many of the things that you need to know are not in trade manuals and text books, most of them are learned in the field.
Safety – HVAC contractors know how dangerous their job can be and they take the necessary precautions in order for them to remain safe. When working on a particularly dangerous job, like gas furnace repairs, they know the risks that are involved and know how to minimize them. If you would try and work on the repairs of a gas furnace on your own, you might cause a gas leak, endangering your life and the lives of the other people in your house. Would you want that kind of responsibility on your hands?
Costs – You think you are saving money by DIYing the repairs instead of hiring an HVAC contractor, but in hindsight you are actually saving money. Most DIY repair jobs are shoddy, making the HVAC system run inefficiently, making it siphon energy without doing much with regard to improving the indoor air quality.
Don't risk making the problems in your HVAC system worse than it already is. Hire someone who has the tools, knowledge, and skill to make sure that the repairs are done right the first time; hire a licensed Fresno HVAC contractor and leave all your worries in his capable hands.
If You are Looking for Experienced Plumbing, Heating & Cooling Professionals in Fresno, then Please Call Us Today or Complete Our Online Request Form.