Keeping Your Home Warm with the Right Heating Contractor in Fresno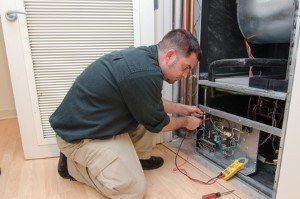 In the winter, everyone gets cold. Even homes that have the best heating systems find it hard to sometimes take the chill out of the house. This is why it's vital to hire a professional Fresno heating contractor when something goes wrong.
Not everyone has the same type of heating system. There are many different types that use various fuel sources. This is what makes getting the right contractor hard. They have to be able to be versatile.
Tips for finding a good heating contractor in Fresno:
1. Research
2. Ask for referrals
3. Find offers
4. ENERGY Star
5. Home inspection
6. Written estimates
7. Get everything in a contract
Researching your options may land you someone that you use over and over. Always study up and find out where they work out of, their insurance requirements, and if they are licensed by the state of California.
Make sure that you ask for referrals from a heating contractor you meet with. Call these referrals and ask about their work and the performance level of that particular contractor. Many will let you know of they are good or bad.
Your heating system is probably one of the largest devices in the home. As the homeowner, it's important that you take care of this large device. Many heating contractors offer special offers on repairs or rebates on new equipment.
Always look for the ENERGY Star insignia. This means that the equipment meets the standards set by the U.S. Environmental Protection Agency. It can also mean long-term energy savings for you.
Find a contractor who will inspect your system first. If you're losing money each month on higher energy bills, something is wrong because a fully efficient heating system won't do that to you.
Get Estimates
Get at least three estimates. This allows you to compare contractors and has a breakdown of the cost. Remember, just because a contractor comes in lower than the other doesn't mean their work will be great.
Have everything written down. A contract means that the work is binding and makes the contractor liable for anything that is not done as stated on the contract. Contracts can actually work to your favor when the work doesn't get done as stated.
There are many Fresno heating contractors are licensed by the State. They do repairs, installations, tune-ups and more. Your heating system should be treated with a fair amount of respect. You can't afford to have shoddy work done when you have to rely on it during the chilly California winters.
If You are Looking for Experienced Plumbing, Heating & Cooling Professionals in Fresno, then Please Call Us Today or Complete Our Online Request Form.